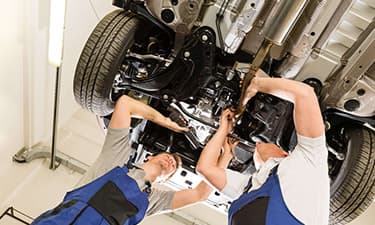 When your car or truck is giving you trouble, count on Bill's Tech-Trans for the quality service and repairs you deserve.
No matter how carefully you drive, your vehicle will need occasional general repairs. These general repairs may include engine diagnostics and repairs, alignments, brakes, front end and rear end diagnostic services and electronics service and repair.
To have your vehicle repaired and maintained, contact our auto repair shop in Vancouver, WA today. At Bill's Tech-Trans, our ASE certified experts can handle even the most challenging vehicles.
Sometimes the damage to your vehicle may be so severe that it won't make it to a repair center on its own power.
If you're stuck in this situation, give us a call at (360) 694-9101. We'll set you up with a tow, so we can get your vehicle back on the road as soon as possible.